AdPro History
In June 2011, AdPro began as the in-house advertising agency for the Phil Long Auto Group, the largest privately held auto dealer group in the state of Colorado. Just a few years later, AdPro became its own LLC. Our client base expanded, prompting the LLC to expand our staff to better accommodate our rapidly evolving client roster. Because of the rapid growth, the passion, and the effort we placed into helping local and national businesses succeed, AdPro 360° was named one of Colorado's fastest growing companies by the Colorado Springs Business Journal. Although we come from a background that collaborates with automotive partners, our agency has grown to include businesses specializing in various fields of expertise.
What we bring!
We are in it to win it! Our team of experienced experts works to drive customers to you. For our agency to succeed, your business must succeed. Know your business is in good hands because our team strives each day to give you the results you desire. We also know that messaging and branding are some of the most important areas of your business, which is why we also focus on positively promoting you through various mediums, including traditional print and digital campaigns. Whether you are utilizing our full-service benefits or our à la carte style services to enhance specific aspects of your marketing and advertising efforts, we move you forward and take your business to the next level. We will save you the money and the time so can have more of both. To see some of our most recent work, view our online portfolio!
Brands we work with
We are pretty dynamic, and we won't lie about that. The Phil Long Dealerships offer customers a wide range of automotive brands to choose from. Fortunately for the AdPro team, we get to work with all of them! We have history working with almost every car brand you can imagine: Ford, Chevy, Kia, Audi, Mercedes, Hyundai, Toyota, and more! Benefit from a full-service advertising agency that already knows the brand guidelines for close to a dozen automotive brands. See the brands we've worked with most and how we have helped them create brands and strategies for a successful business!
But, hey! We also work with other local clients who need the love. Just tell us your vision for your business, and we'll take it from there. We are the chameleon of the automotive advertising world.
Awards and Certifications
Google Partner
Colorado Biz
AAF Colorado Springs
Our Team
Wizards, gurus, magicians, geniuses, strategists, or friends—call us what you want. We are the team behind the dream at AdPro. Every one of us is equipped with skills you just can't find at any other advertising agency. Experience our full services or à la carte style and you will discover just how hard we will work for you. Meet the dynamic team below. We promise you will love us.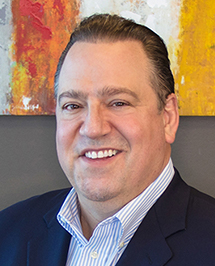 Matt Meli
President
Andy Froehlich
IT Director
Hilary Vasquez
Marketing Director: Local Accounts
Alex Rounds
Digital Marketing Manager
Bob McCann
Business Development Manager
Kimberly Shelton
Senior Account Coordinator
Scott Beer
Senior Graphic Designer
Danielle Cathcart
Account Executive
Kaitlin Wise
Account Executive
Dre Barnes
PC Technician
Craig Schutz
Systems Administrator
Gunnar Doucet
SEM Specialist
Chez Strong
Creative Director
Don Haden
Business Development
Dan Rigby
Senior Web Developer